Reading Time:
4
minutes
Home healthcare providers in the HME/DME industry know that the key to improving patient outcomes is increasing positive patient engagement. When patients feel capable and confident managing their treatment using the tools you've provided, they are more likely to trust and remain loyal to your company. And, most importantly, they stay on the path to better health.
But how do you create an excellent patient experience that solves problems and makes at-home treatments easy to handle? The secret can be found in a surprising place: major consumer-facing retail businesses.
Building consumer loyalty based on trust
Amazon, Netflix, and big online banking platforms all have one thing in common: they are incredibly adept at engaging consumers with digital tools that make consumer interactions easy and effortless. This results in exceptional consumer experiences that are transparent, consistent, and as simple as possible.
Why does this matter for home healthcare providers? Because as changes to the insurance landscape increase patients' financial responsibilities, patients are beginning to think like consumers when engaging with providers. They want to know how much things will cost, when they'll need to make payments, and that they can trust their provider to be honest and upfront about treatment fees. In order to deliver the seamless customer care that patients have become accustomed to, HME providers should model their patient experience after companies like Amazon who've perfected consumer engagement.
As the demand for a digital patient experience grows in the home healthcare industry, providers have the opportunity to improve patient outcomes with intentional engagement strategies that make connections, build loyalty, and promote better health through a multi-channel approach.
How to increase patient engagement with digital solutions
When we think about the patient journey, we should start by focusing on coordinating transitions as patients move from one phase of their care (such as a hospital stay) to the next (such as beginning at-home treatment). To accomplish this, consider which of the following modalities may be best for each step in the process:
Mobile applications
Patient portals
E-mail reminders and notifications
IVR (interactive voice response) technology
You can thoughtfully engage with patients using these tools, answering questions and building trust early on when patients are most willing to be proactive in managing their health. Consider taking the steps below to build patient loyalty and make communication, payments, and resupply a breeze.
Eliminate hurdles by automating billing and resupply
One way to make payments and resupply incredibly convenient for patients is to automate billing and resupply processes. By adopting software solutions designed for healthcare companies, you'll be able to allow patients to enter payment information once, then automatically receive consistent updates on tracking information, appointment reminders, and payment schedules. Consider Amazon again: customers can check an order's status in less than a minute using a mobile app, and Amazon gains their trust by being transparent and responsive. Patient portals like this one from Brightree help patients feel in control of their financial responsibilities and treatment, leading to lower attrition rates and strengthened commitment to caring for their own health.
Make the most of the first order
The first order is a critical time for setting the tone of the patient experience, and research shows that patients are most engaged during this first provider interaction. It's important not to overwhelm patients with immediate calls to download apps, enroll in portals, and sign up for this or that. Instead, begin with a simple request like asking for consent to receive automatic notifications or save payment information. Guide them through placing an order, being as transparent about costs, delivery, and patient responsibilities as possible. Then, after they've successfully received their first order and feel confident managing their at-home treatment, encourage them to engage with your digital patient experience, perhaps by downloading an app or creating an account in a portal.
Use emotional touchpoints to keep patients in the loop
Following the first order, continue building a relationship with the patient by sending personalized updates about their treatment. Perhaps they receive a photo of their driver along with a notification that their order is on its way. Maybe they're sent a message asking for feedback on their experience a few days after beginning at-home treatment. Care doesn't just happen at appointments or through equipment delivery; your patient experience should include engaging with patients emotionally on a regular basis.
To effectively guide your patients towards using a portal or app consistently, you need to have a clear outline of the patient journey: where do they start, where do you want them to end up, and what will they need to take specific actions to get there. You'll then build your patient experience around those goals while prioritizing convenience, simplicity, and honesty.
So, what are the key aspects of creating an exceptional patient experience?
HME companies that are successful at engaging patients in managing their at-home treatment, payments, and resupply:
Solve problems and reduce effort required by the patient when making payments and placing orders
Use a multi-channel approach that includes apps, portals, reminders, and IVR phone call technology
Consider patients' emotional needs and use digital touchpoints to build patient relationships
Address modern consumer expectations for transparent and interactive digital platforms
If you're not sure where to start, it can be helpful to engage with a consultant who's an expert driving home healthcare companies to achieve outstanding outcomes. Brightree offers comprehensive solutions, tools, and training that can help you design a thoughtful patient experience and provide the highest level of care.
Nupura Kolwalkar, chief product officer at Brightree
has almost two decades of experience developing and managing health care technologies in the pharmaceutical industry. With previous leadership roles at Purdue, Pfizer and McKesson, Kolwalkar brings a wide range of strategic backgrounds to her new role at Brightree.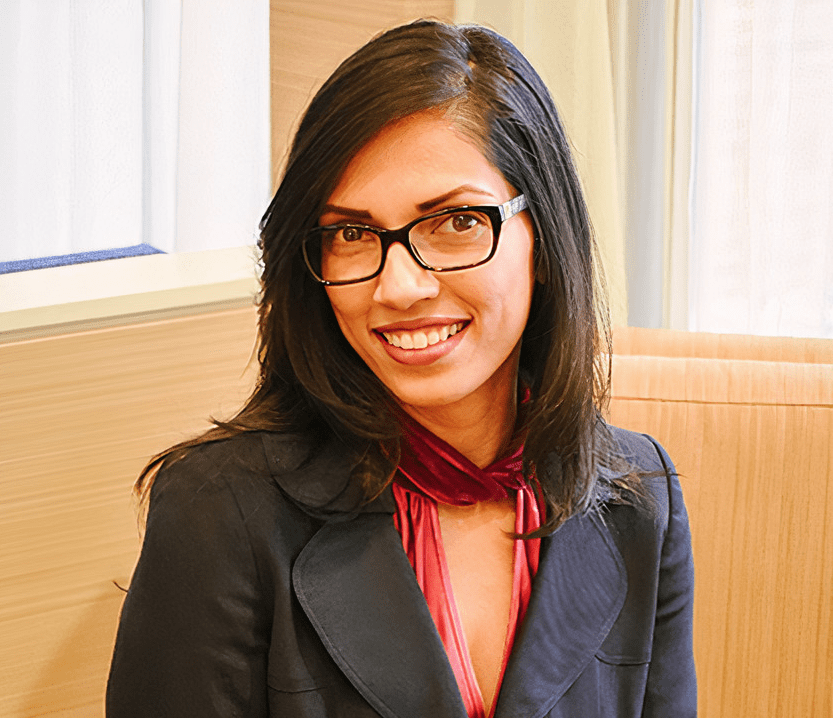 Nupura Kolwalkar, chief product officer at Brightree
has almost two decades of experience developing and managing health care technologies in the pharmaceutical industry. With previous leadership roles at Purdue, Pfizer and McKesson, Kolwalkar brings a wide range of strategic backgrounds to her new role at Brightree.